It's a ritual…after dinner, the kids take a shower and then snuggle in their beds ready to read.  Now that they are older, reading is a requirement for school, but we still love doing it.  I love to read (even though I don't have time) and I want to instill the same love in my boys.
Now that the holidays are here, I wanted to share some of our favorite children's books for this time of year.
The Polar Express by Chris Van Allsburg
This book is just a given.  If you've never heard of it, it's a wonderful story about a boy who is invited aboard a train headed for the North Pole.  Even after the MANY times that I have read this book, I still get goosebumps and teary eyed.  It's a MUST READ!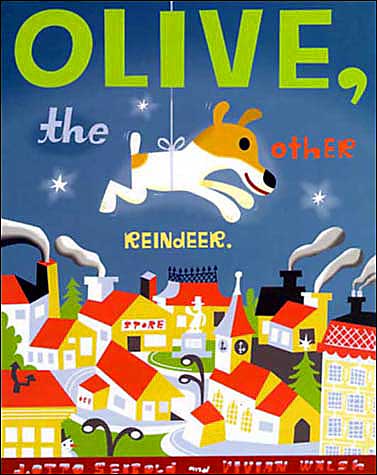 Olive the Other Reindeer by Vivian Walsh

What a clever play on words for the title alone.  Olive, a dog from the North Pole, wants to be a part of Santa's fleet of reindeer.  When she's given the chance, her own special qualities shine through.
Light the Lights by Margaret Moorman
Although we do not celebrate Hanukkah, my kids love reading about the festival of lights.  This story is about a little girl who celebrates both Hanukkah and Christmas and how her family keeps tradition.
How Santa Got His Job by Stephen Krensky
This hilarious tale is about how Santa first got his job and all of the other jobs that he had in between.









What children's books are your favorites during this time of year?


Alexis